This article will guide you through the process of adding Vetstoria widget on Squarespace websites
Please refer the following steps on how to add Vetstoria widget on Squarespace websites
1. Login to the Squarespace 7.0.
2. Hover over your page and click on "Edit"

3. Click on the "+" icon on the right top corner of the editor to add a block.

4. Pop up will display with the heading "Summary". Scroll down to the "MORE" section and click on the "Code".
5. The "CODE" block will open up. Make sure the tick box labeled "Display Source" is unticked and the value "HTML" is selected on the drop-down on the right.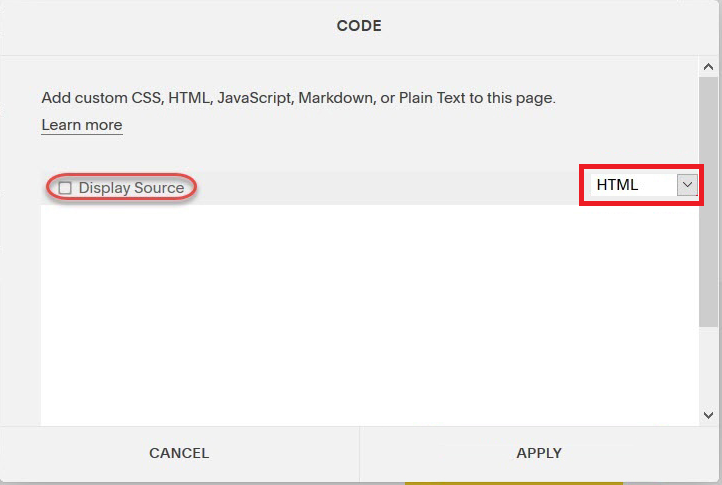 6. Copy and paste the widget code sent by Vetstoria and add it to the text area.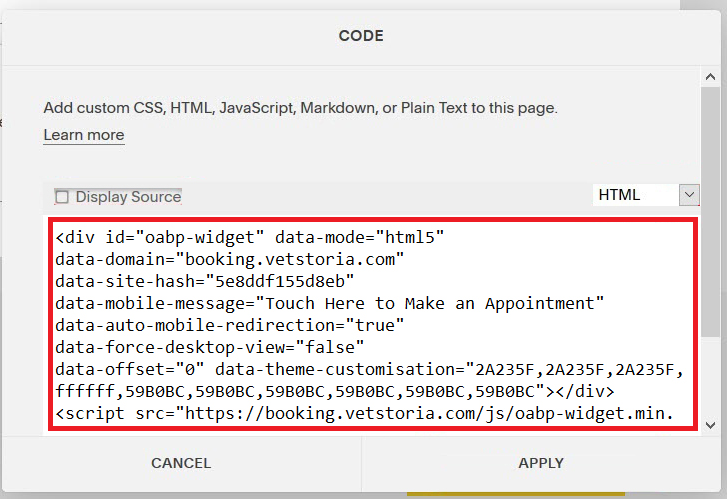 7. Click Apply.
8. The finalized widget will be as follows