This article will explain how you can access the Telemedicine Platform to connect to Pet Owners along with the different features available on this platform.
Quick Overview Video:
Step by Step
Once enabled, on the navigation bar down the left, you will see

as shown below.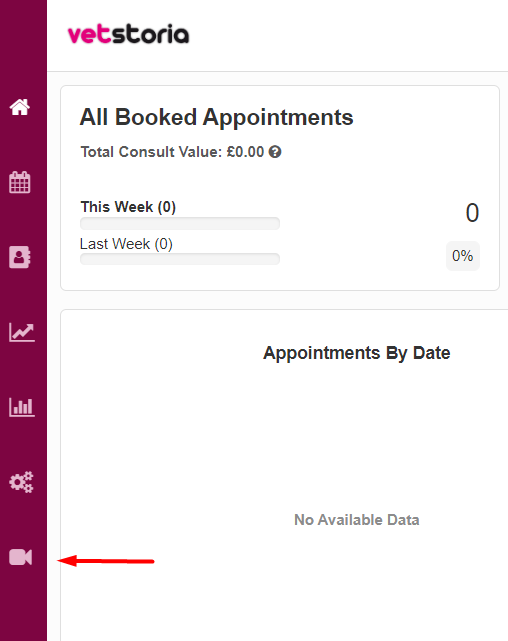 Clicking on this icon will launch a new Tab with your Telemedicine Dashboard and show you the list of Telemedicine consultations both upcoming and past.
These appointments can be viewed per clinician/vet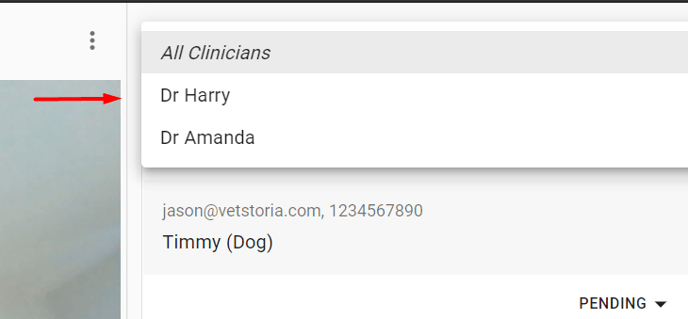 Clicking on the arrow next to a Telemedicine appointment will expand giving you more details of the appointment which are explained in detail below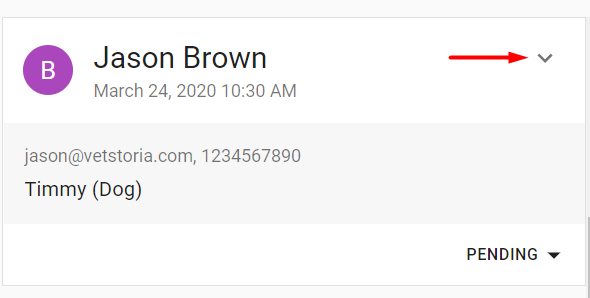 The pet owner's email and phone number
The pet's name and species
Reason for the appointment
You can save your consultation notes here - Please note that any notes which are saved can be only saved on your Vetstoria platform at this moment in time.
Appointment Status - You can change the status of an appointment here. There are three statuses which are

Pending
Completed
Missed
No-Show
I cannot see the Start Consultation Button
The Green Start Consultation button becomes available 30 mins prior to the consultation start time and will remain active for 24 hours.
The pet owner will not be able to access their link to connect until 30 mins before as well.
Pet owners will see a screen telling them that they cannot connect just yet.
If you require more clarification please contact us by email on support@vetstoria.com and one of our amazing team members will help you.