This article will help you to create a custom booking link and add this to your Instagram account.
Note: Instagram only allows one clickable link in your profile.
However, it is possible, using 'Linktree' to have one Link on your Instagram account that allows the follower to choose which link they want to follow.
This could be your Website, 'Book Appointment' or even to special blogs, articles, or special offers you have on your website or elsewhere.
Linktree allows you to list as many links as you want in one simple platform.
If I want to add your website, booking link and more via Linktree
See this article which will help you set this up:
How do I use 'Linktree to create an Instagram landing page with clickable links
If I want to just add the Vetstoria Booking Link to my Instagram profile
Firstly you will need your Vetstoria custom booking link. If you don't have this already, creating one is super easy and we have the steps to follow right here:
How can I create a unique booking link for Twitter or Instagram?
Now you've got your link, log in to your Instagram account.
Go to your account and click 'Edit Profile'
On Mobile: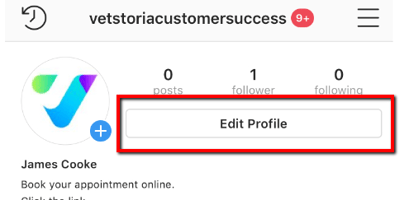 On Desktop:

In the website field, enter the URL that you created in your Vetstoria Scheduling Tool, or the URL provided in your 'Linktree' profile.
Remember: Instagram doesn't allow additional links to be entered into the Bio, the only field which allows a hyperlink is the website URL.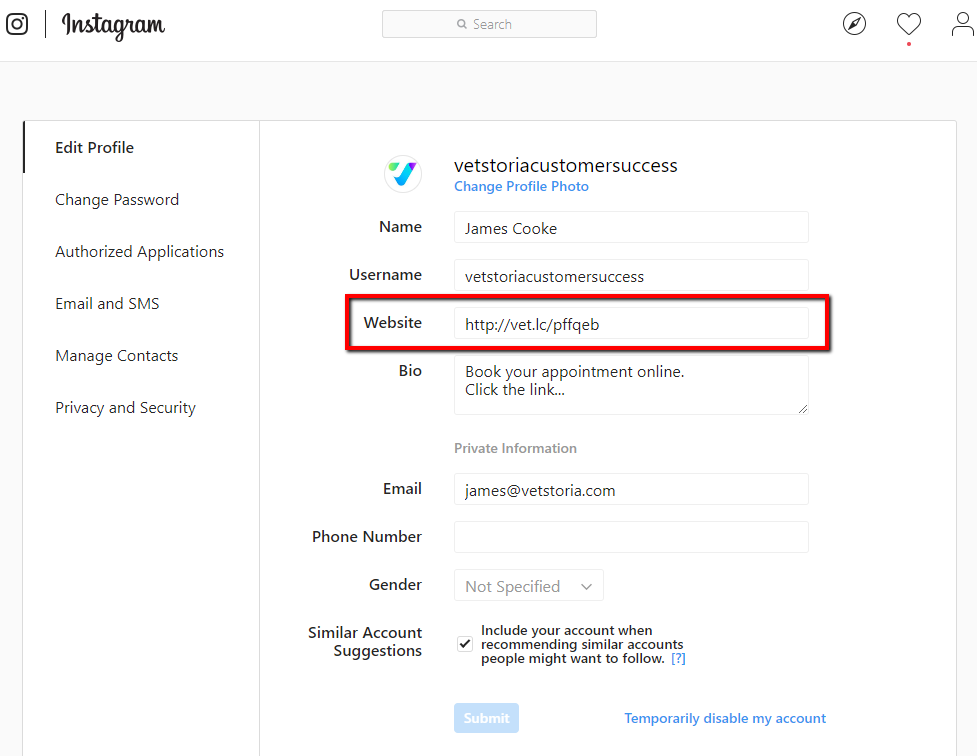 In the Bio, enter in a little information to let your followers know what the link is for. Once saved, your booking link is then shown on your profile and easily clickable by your followers: