This article will walk you through the process of setting up resource groups in VisionVPM. Once the resource group is setup, you will be able to select the Vet by name or by Consult/Room name.
Resource groups are assigned as follows:
1. Go to Maintenance > System Defaults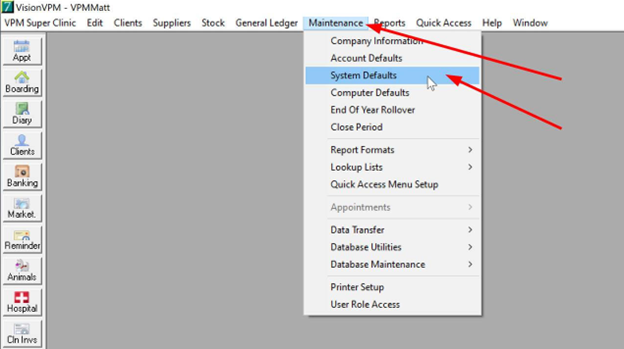 2. Click 'Vetstoria Setup' in the menu on the left.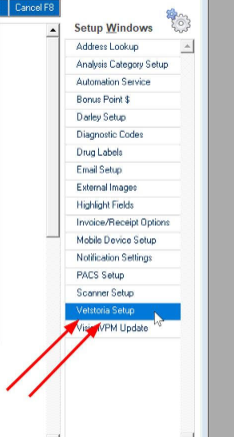 3. Select the Resource Group to be available for online booking for each clinic.

Resource configuration is found in the appointment book settings.
Create the resource
In the Resource Group, assign the resource to the group that is configured above.
In OABP, sync the calendars.
Any questions or queries, or if you need further help, please use the Contact Support form linked at the top of this page, or the chat function in the corner of your screen to contact our support teams.