This article will walk you through the process of enabling slots for online booking on VetOne
Simply click on the "earth" icon on the right-hand side of each clinician so that the cross disappears as shown in the image below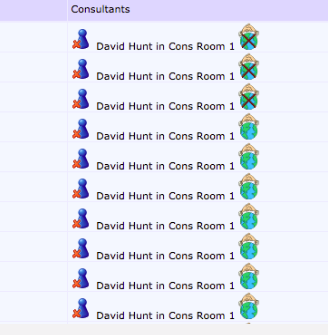 Next, you need to re-apply the new/modified work patterns to the appropriate dates/times.
It would be appropriate to make all slots available to be booked online:
This way you do the "work pattern" process only once
We will be able to filter and customise the availabilities later on in Vetstoria with a set of comprehensive tools (it is much easier for us to support "online booking" if the setup if completely done in Vetstoria)
If you have any issues with the setup of your work patterns, it might be best to contact Vet-One support directly. They will be happy to help you with this particular setting item.
Any questions or queries, or if you need further help, please use the Contact Support form linked at the top of this page, or the chat function in the corner of your screen to contact our support teams.