There are
two ways
which you can have a password reset email sent to you.
Email support@vetstoria and one of our amazing team members will send you an email to reset your password
Click on the following link: Reset My Password which will direct you to a page where you will be able to send the password reset email to your email address.
What do I do after I receive my password reset email?
Once you receive the email to reset your password, click on Reset Password as shown below:
You will be directed to a page to reset your password as shown below: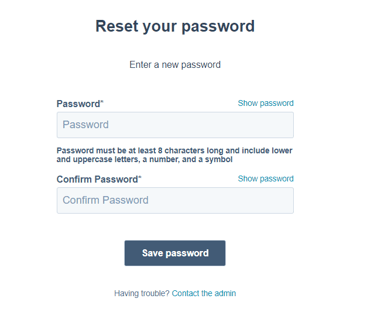 Once you've successfully changed your password, you will be automatically signed into the knowledgebase.