This article will guide you through the process of enabling Vetstoria.
1. Login to the Vetera system.
2. Click on the Extras ==> Settings.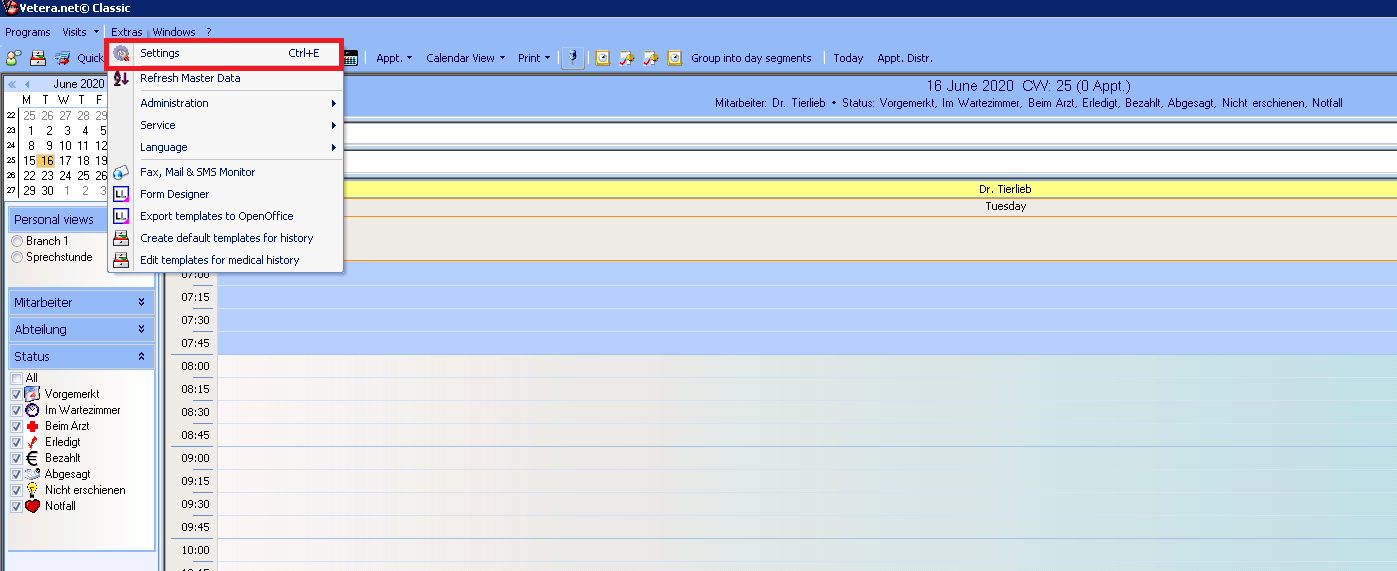 3. "Settings" screen will open up. Click on the Appt. ==> Settings on the menu on the left.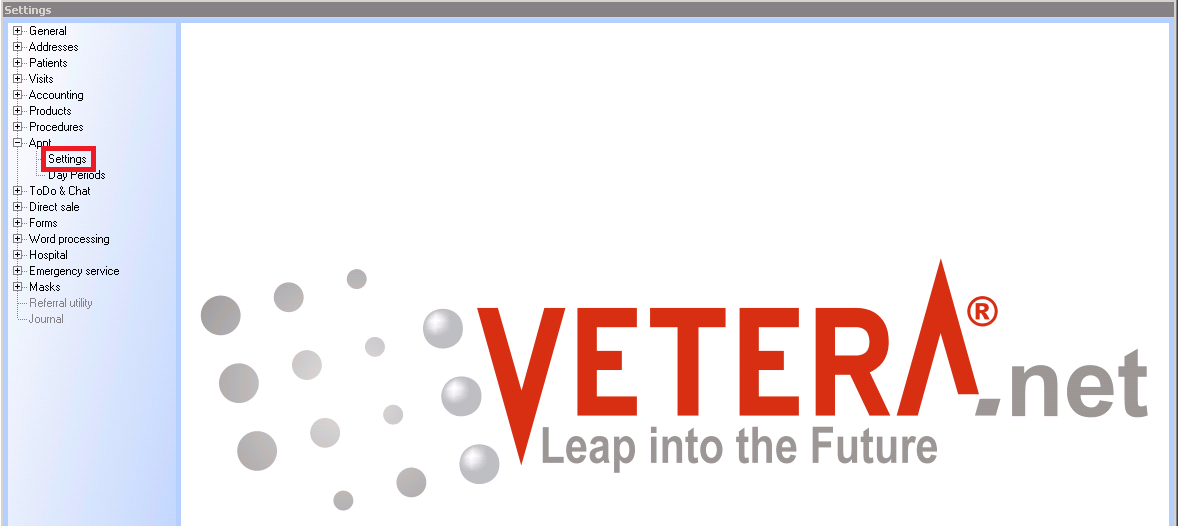 4. Click on the "Interfaces" tab.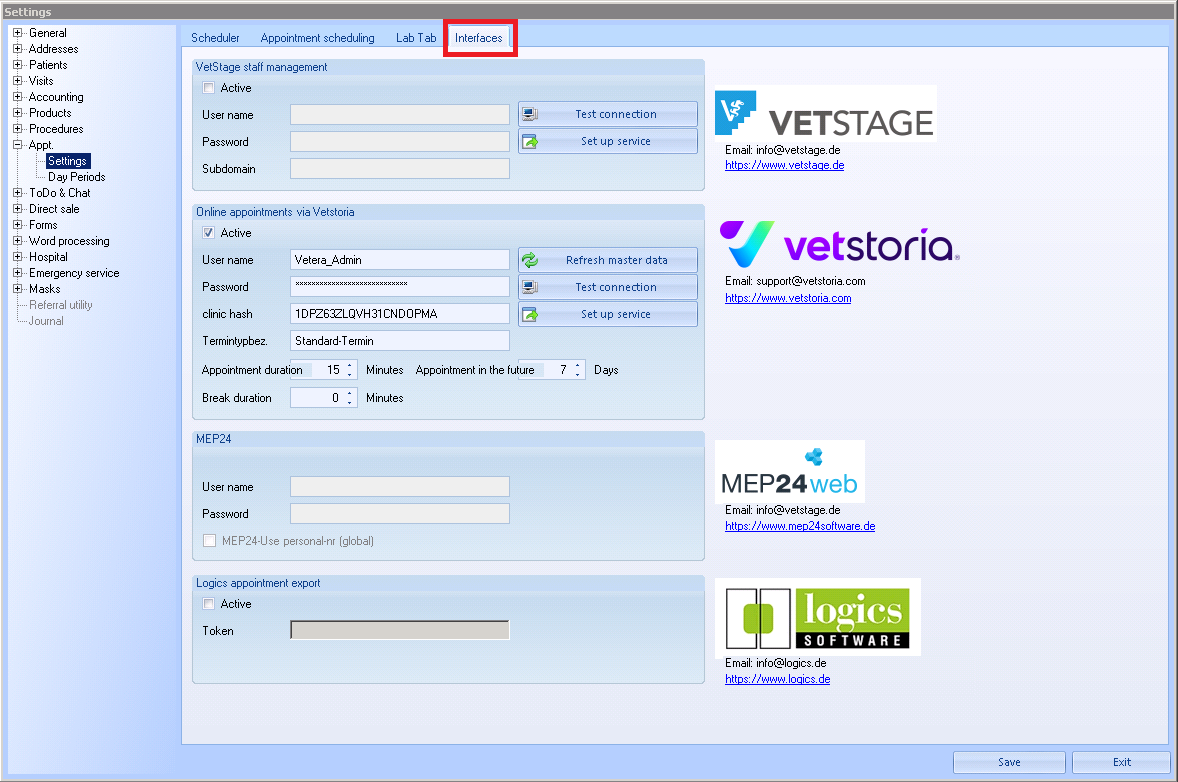 5. Under the "Online appointments via Vetstoria" section, make sure the following settings are filled.
i. Tick the box labelled "Active".
ii. Enter the "User name", "Password" and "Clinic hash" which is shared by Vetstoria.
iii. Enter the "Termintypbez." as "Standard-Termin".
iv. Select the "Appointment duration", "Appointment in the future" and "Break duration".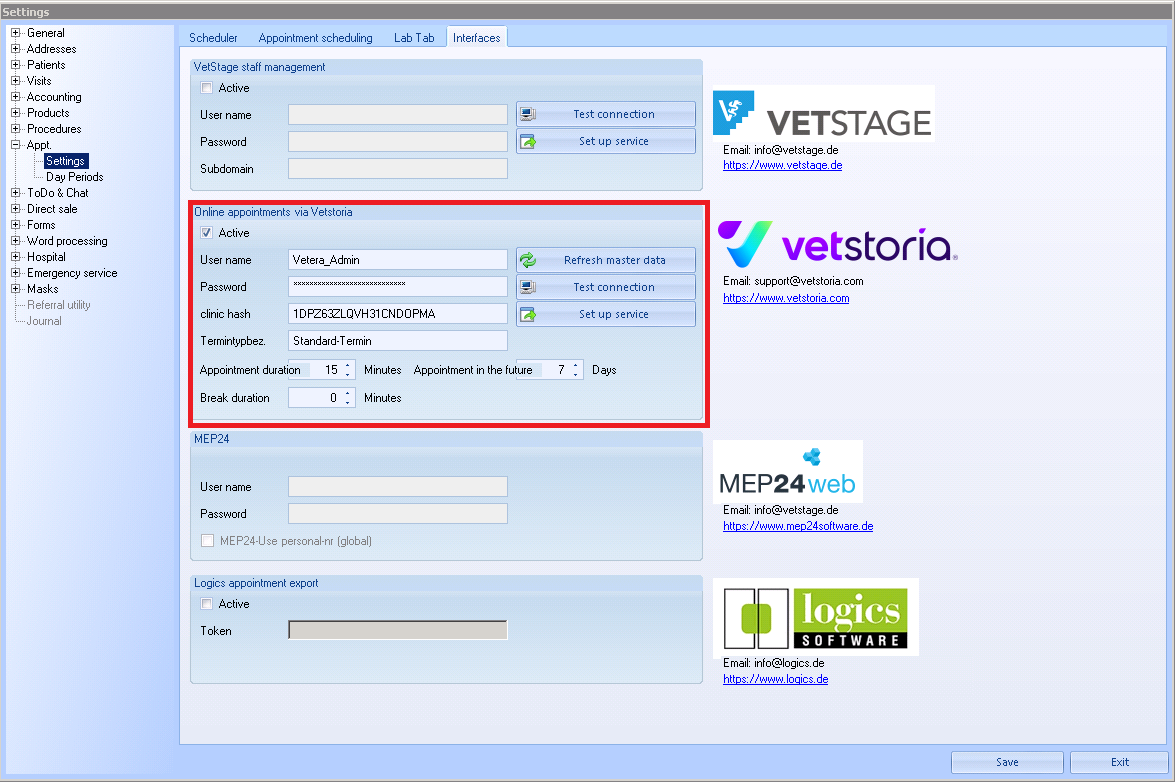 6. Click "Test connection".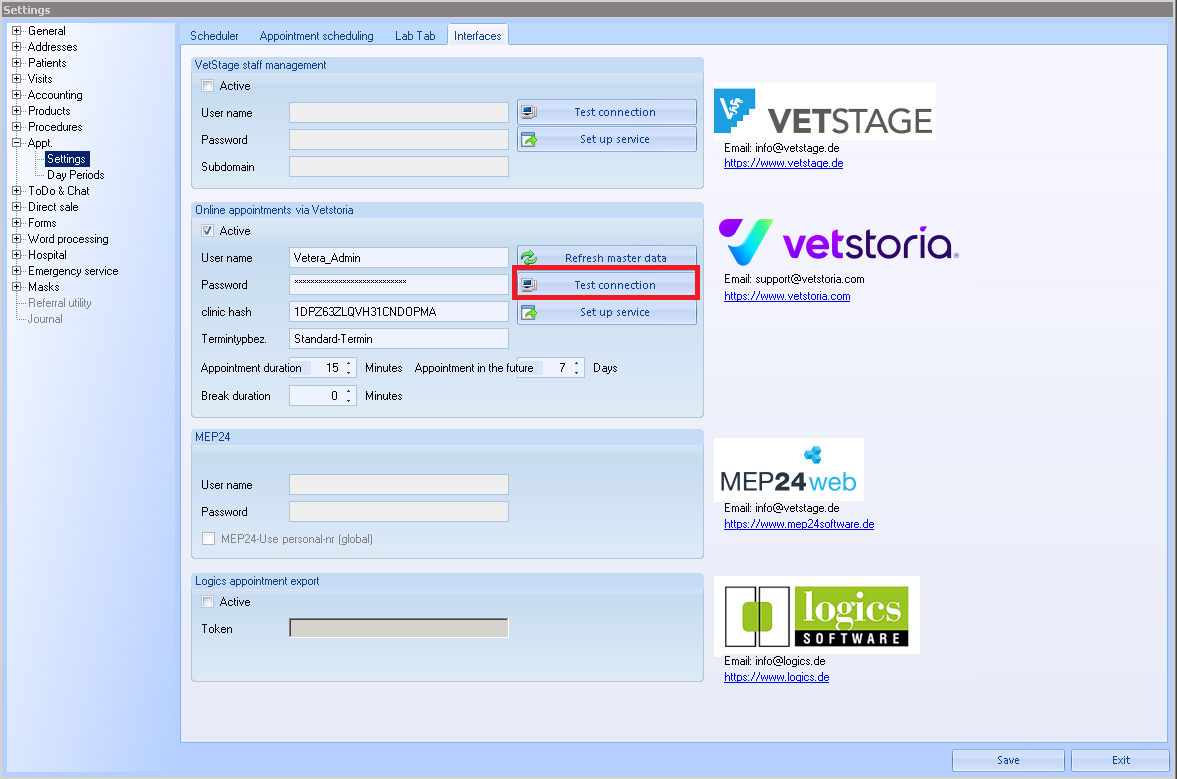 7. If the connection is successful, "Successful connection to Vetstoria-Server." message will be displayed.
8. Click on "Refresh master data" to match the data with your clinic
9. Then click "set up service" and then "Dienst hinzufügen"
10. Click on "Save" and Restart Vetera
Any questions or queries, or if you need further help, please use the Contact Support form linked at the top of this page, or the chat function in the corner of your screen to contact our support teams.