This article will guide you through the process of configuring user permission to Reschedule/Cancel an appointment in RxWorks.
1. Login to the RxWorks.
2. Click on "Options" button in the navigation menu

3. From the "Options" window, click on "User"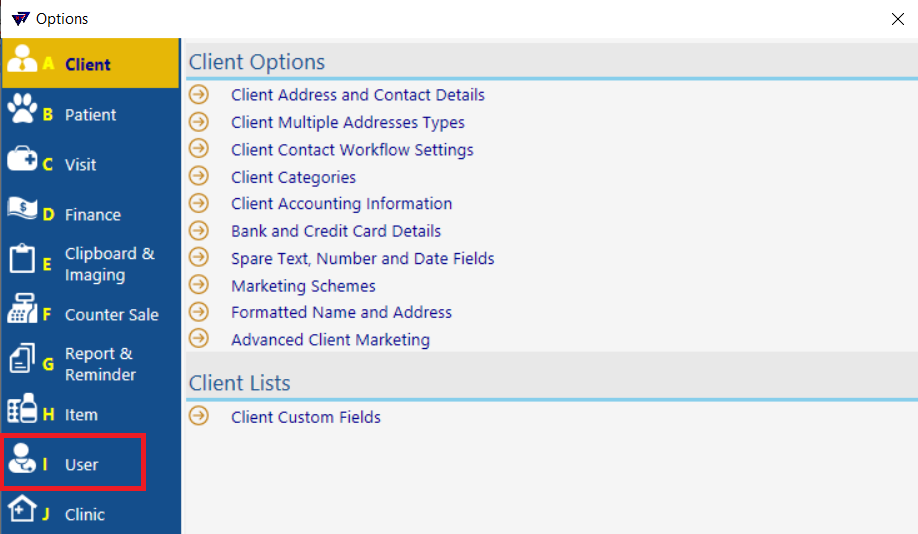 4. From the list of "User Options", click on "Security"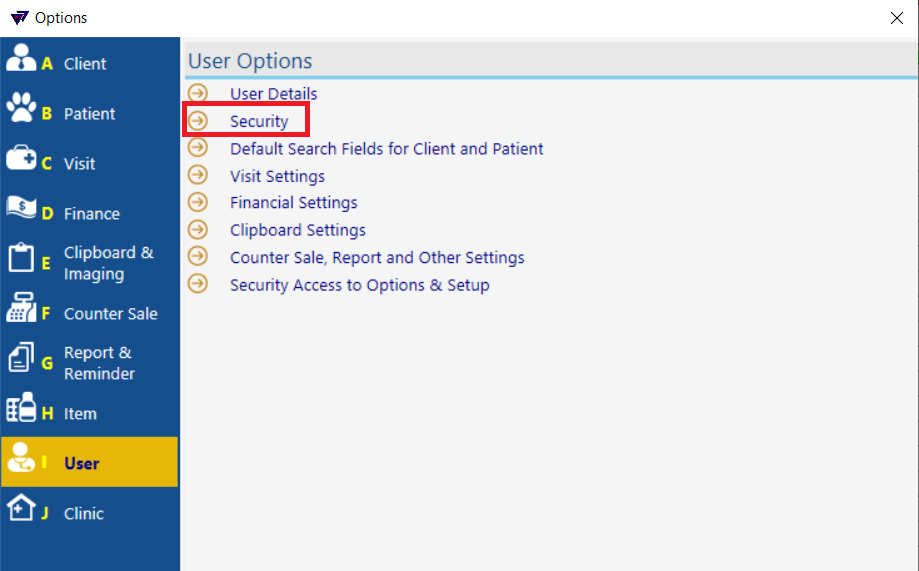 5. On the "Configure Users" window, look for "API" under the column named "Code"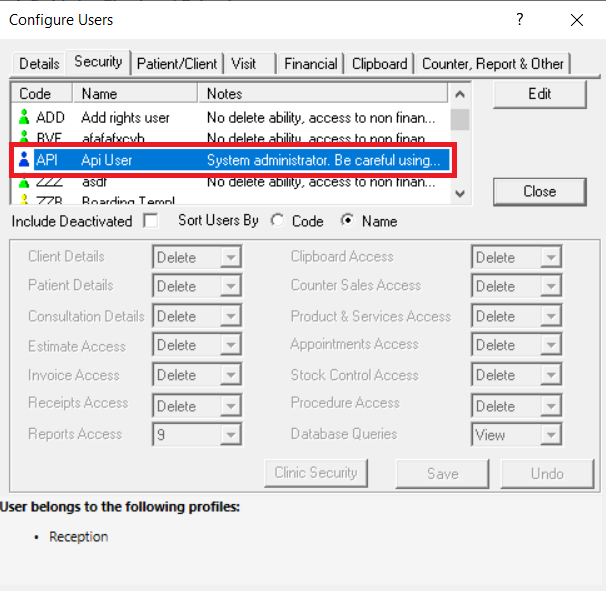 6. Select the "API" code and click on the "Edit" button.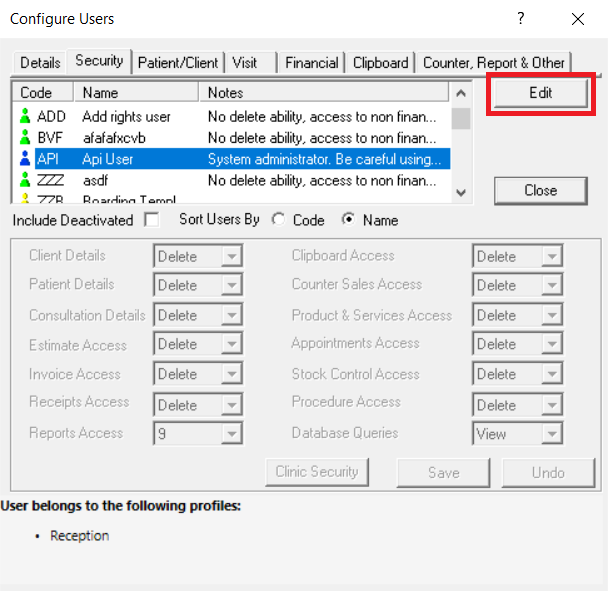 7. Once you click on "Edit", the access levels will become editable. On the "Appointments Access" option, select "Delete" from the drop-down list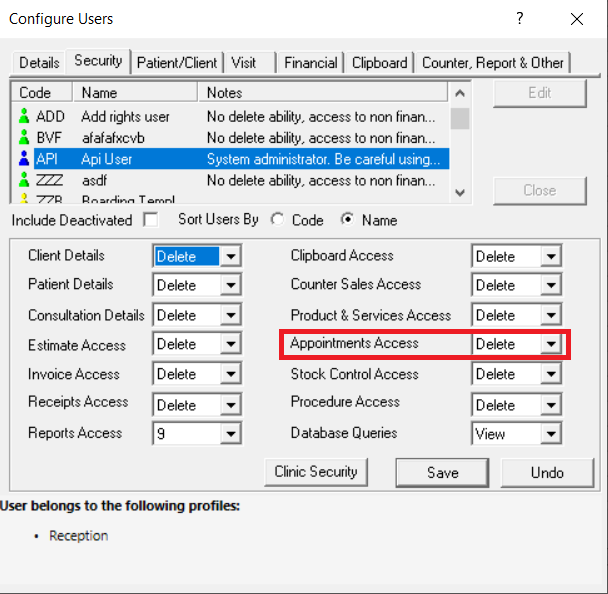 8. Click on "Save".
Any questions or queries, or if you need further help, please use the Contact Support form linked at the top of this page, or the chat function in the corner of your screen to contact our support teams.