This article will guide you through the process of obtaining API details for Idexx-Neo.
Please follow the below steps in order to obtain API details in Idexx-Neo.
1. Log into Idexx-Neo.
2. Click on the admin (Business Owner) ==> Administration on the top right corner of the screen.

3. "User Management" screen will open up along with the menu on the left. Scroll down to the bottom of the menu and click on the "Integrations".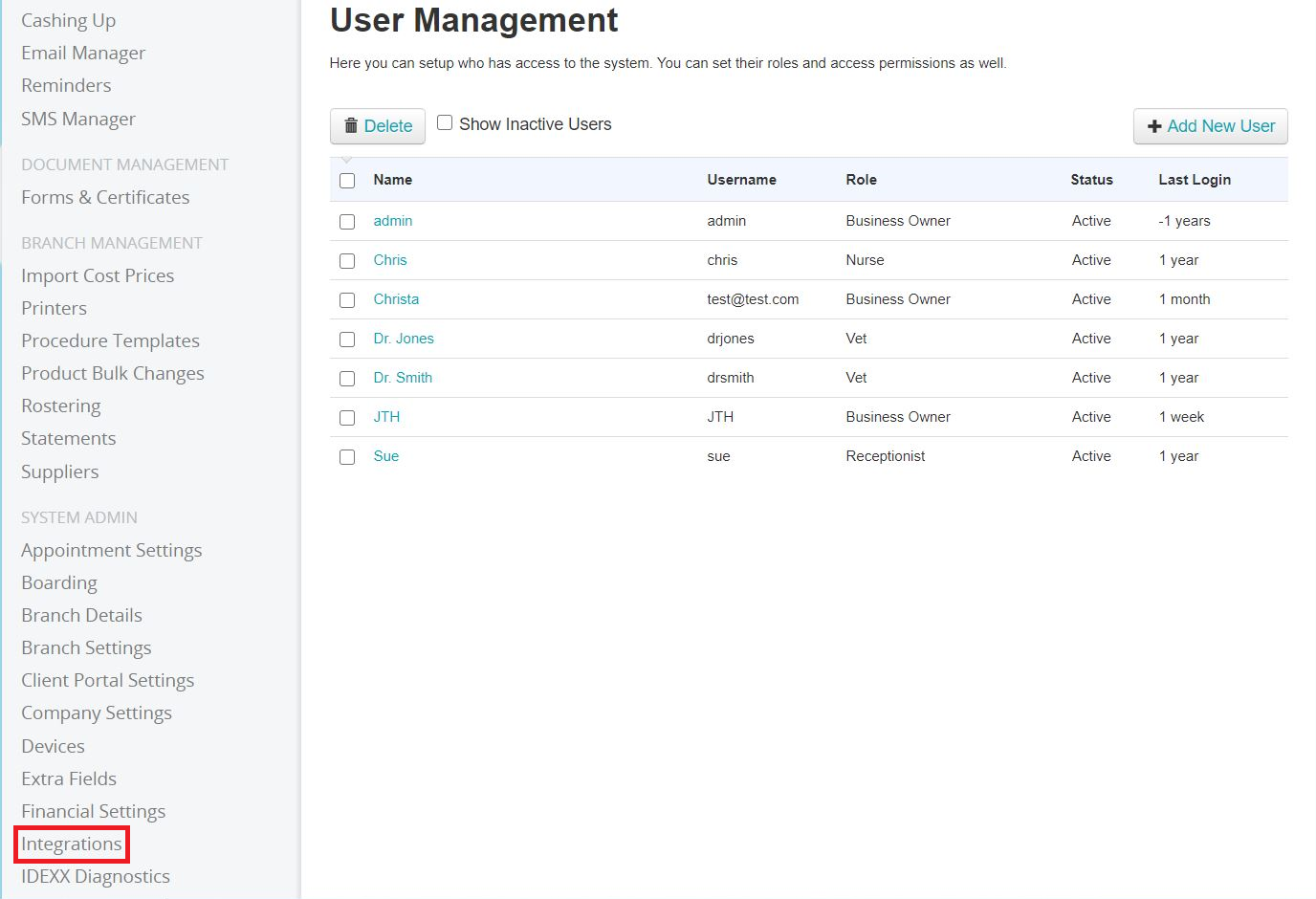 4. "Integrations" screen will open up. Scroll down to the bottom of the screen and you will find the "Vetstoria API Key". Share it with us.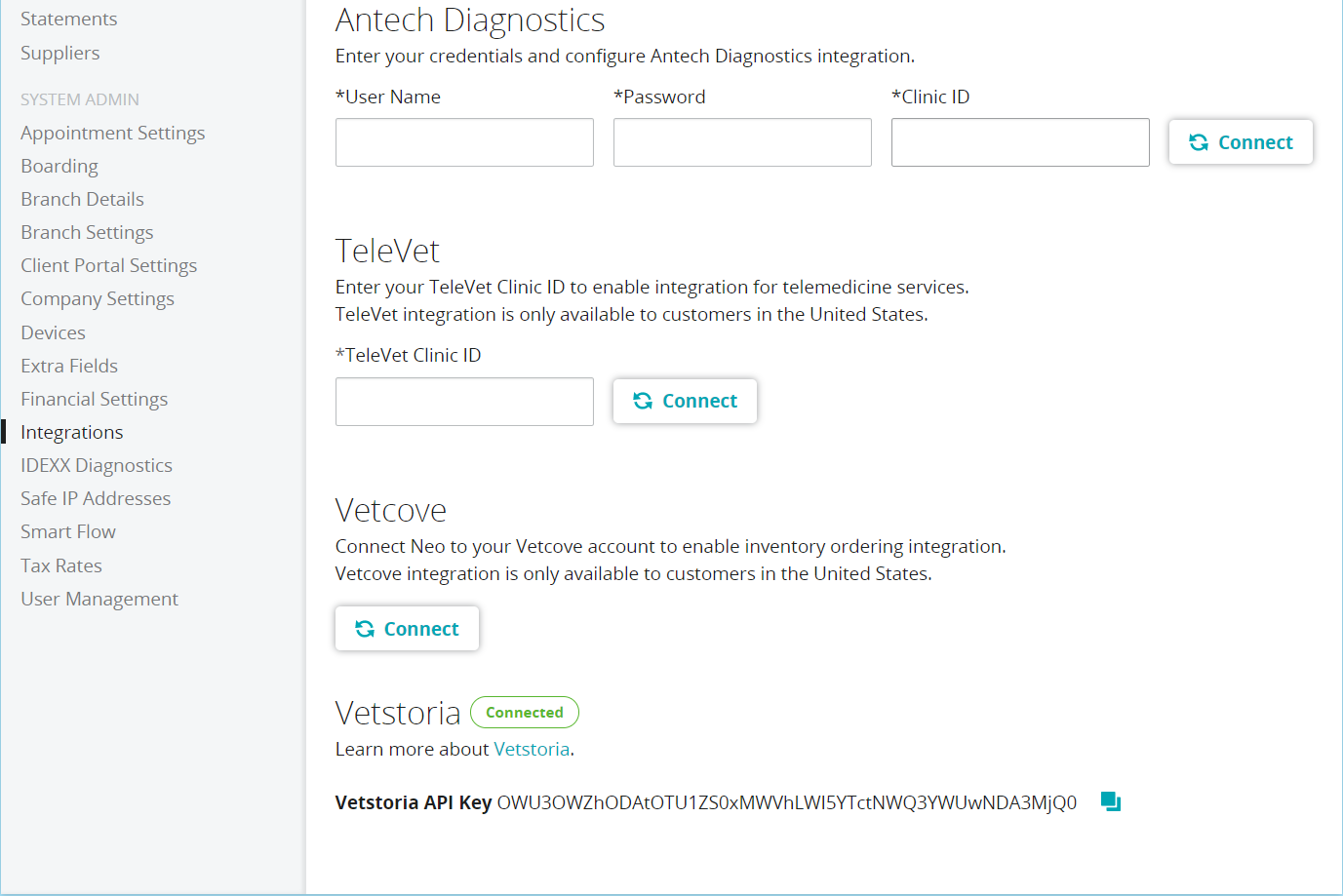 Any questions or queries, or if you need further help, please use the Contact Support form linked at the top of this page, or the chat function in the corner of your screen to contact our support teams.