This article will help you identify the reason for double bookings in Vetspace
There are two scenarios as to why an online appointment can be double-booked in Vetspace. Both these scenarios should be checked and changed if needed to prevent online appointments from being double booked.
Appointment Reason
Each "appointment reason" is given a specific duration in Vetspace. When an "appointment reason" is set to 0 minutes, the appointment looks "normal" in the calendar, but it appears transparent to Vetstoria. In this situation, the online booking system will allow double bookings because appointments made online can be booked on top of existing "zero minutes" appointments.

You can easily check if the Vetspace system has Zero Minute "Appointment Reasons" by simply navigating to the path below:
Go to Administration in the top menu
Go to Appointments
Select Appointment Reasons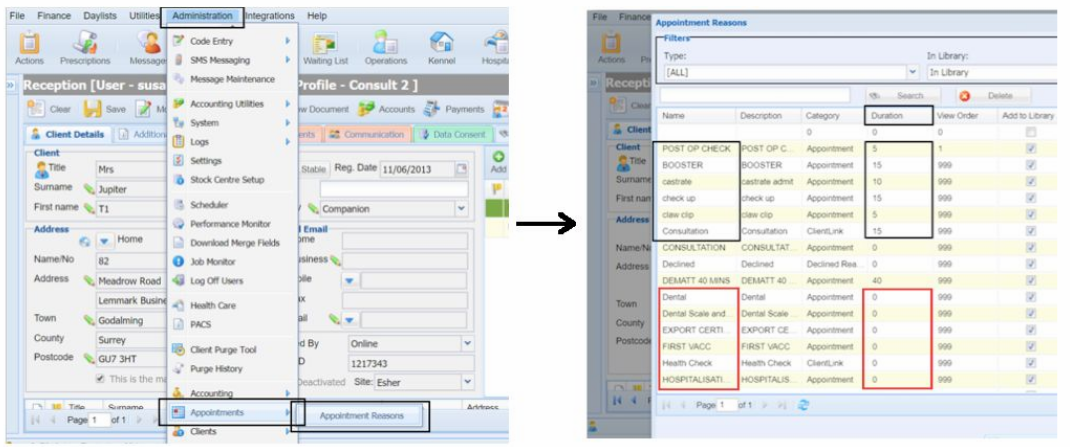 In the example above, the system shows appointment reasons with adequate durations (in black) and zero minute durations (in red).

You need to input a duration for all "zero minute appointment duration". To do so, simply click into the "Duration" column and type in the number of minutes which should be allocated to that appointment.
Allow Multiple Bookings
In addition to appointments being double-booked in Vetspace due to the 'appointment reason' accounting for a zero minute duration, having the option 'Allow Multiple Bookings' in the diaries of Vetspace also causes appointments to be double-booked in Vetspace.
This option can be disabled by simply navigating to the path below:
Login to Vetspace
Go to Administration > Settings > Diary
Untick 'Allow Multiple Bookings' if selected (refer sample screenshot below)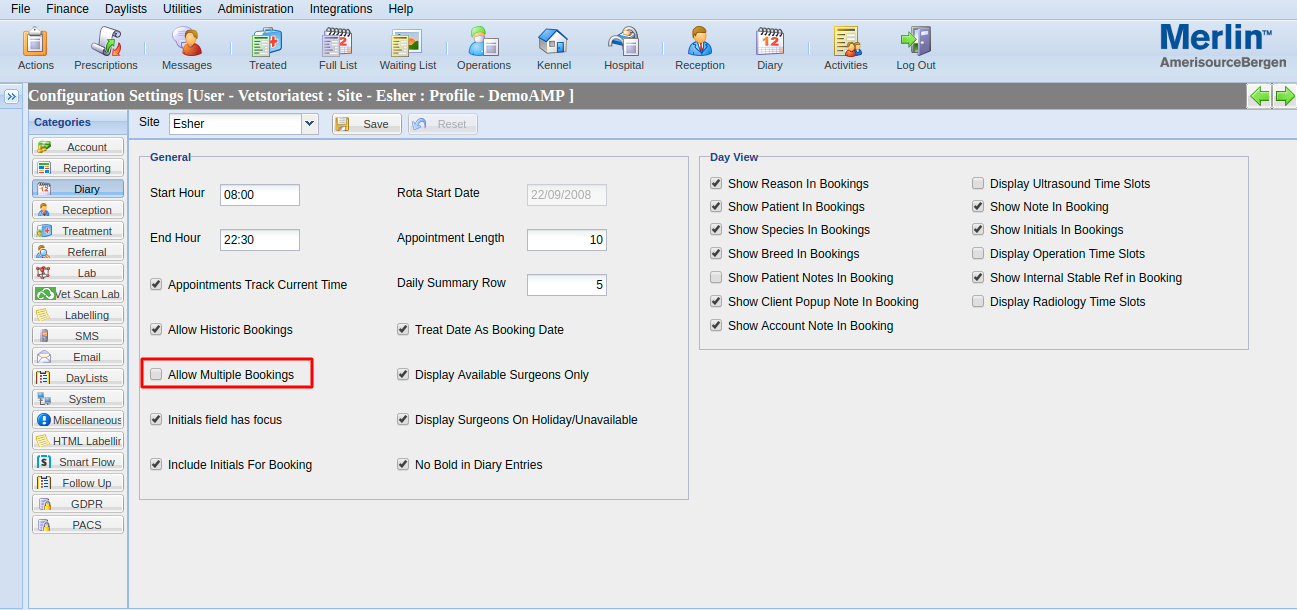 Any questions or queries, or if you need further help, please use the Contact Support form linked at the top of this page, or the chat function in the corner of your screen to contact our support teams.