This article will walk you through the process of setting up slots for online booking on your Animana system.
This can be set up by entering the availability per agendaboek in
General Settings > Agendaboeks
The instructions are in the manual about online booking. Please find the link for this manual here: http://help.animana.com/kb/online-agenda-booking/
The sample image shows how the diary looks like when it is set up correctly. The pink blocks represent the time the diary is not available for online booking. The white blocks are the times that are available for online booking.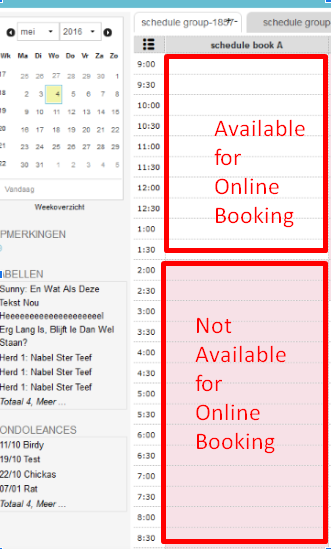 If this is not clear, or if you need further help, please contact the Animana support team who will be able to help you further with this task (as they can access your Animana system).