This article will walk you through the process of setting up a staggered scheduling column on your AVImark system.
Go to Out-of-Office > Schedule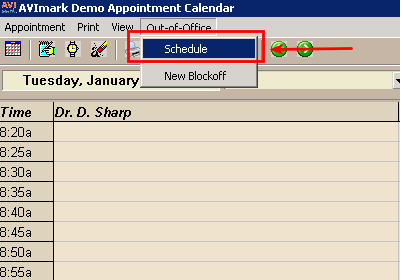 Select the scheduling column you wish to apply staggered appointments to and create a new block off.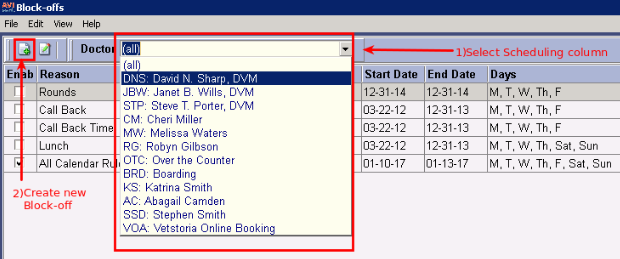 In the reason section, add the code shown below into the reason field.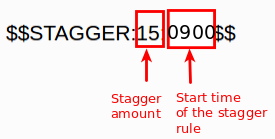 Note that this code may change according to your preference.

For example, if you want a 30-minute stagger in your scheduling column from 9.15am onwards, your code will be: $$STAGGER:30:0915$$

Once the code has been added, you can add the days this is applied to on a weekly basis as shown below.
Note that the "From" and "To" fields will always be 11:59p to ensure that this rule is applied throughout the day.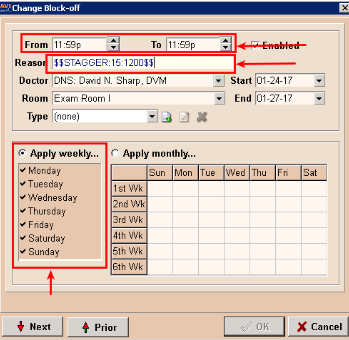 Any questions or queries, or if you need further help, please use the Contact Support form linked at the top of this page, or the chat function in the corner of your screen to contact our support teams.