This article will guide you through the process of setting up rota for online booking in Vetera.
1. Click "Set Rotas" button on the right to open up the calendar.

2. Right-click on the slot area where slots are available for online appointments and click Online appointment time > New.

3. Online appointment time screen will open up. Select the clinician(s) from the "Mitarbeiter" section on the left, select the days by ticking the tick box(es) labelled as per the appropriate day and enter the time period.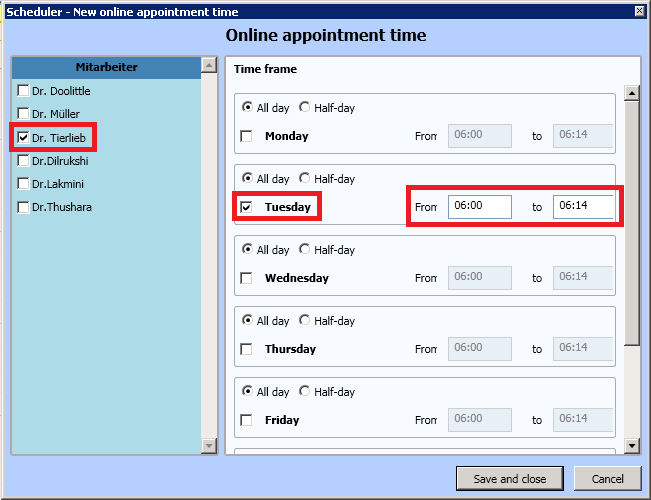 4. Click "Save and close".
5. In the calendar, the timeslots that are available for online booking will be displayed as per the following screenshot.

Any questions or queries, or if you need further help, please use the Contact Support form linked at the top of this page, or the chat function in the corner of your screen to contact our support teams.