This article will walk you through the process of setting up your preferred slots in your diary for online booking.
In your Teleos system:
Go to Setup > Settings > Diaries > Click 'Change'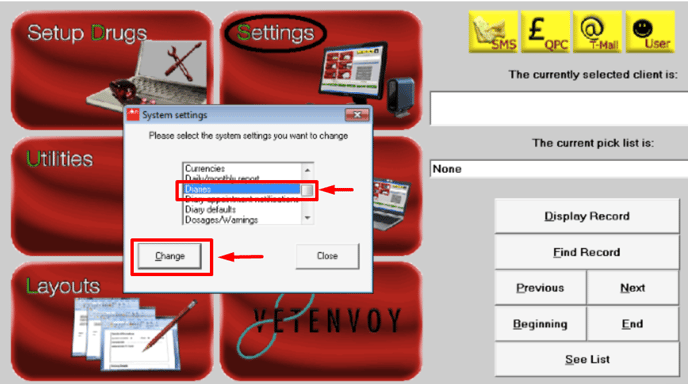 Next, you will:
Select the relevant 'diary name'.
Allocate the applicable 'site/branch' which is relevant to that 'diary name'.
Add a name to the 'alias' field for the diary.
Type an "R" in front of each appointment which will be available online (as shown in the sample image below).
We suggest you make all slots available.
We can filter later which are available using the Vetstoria customisation tools.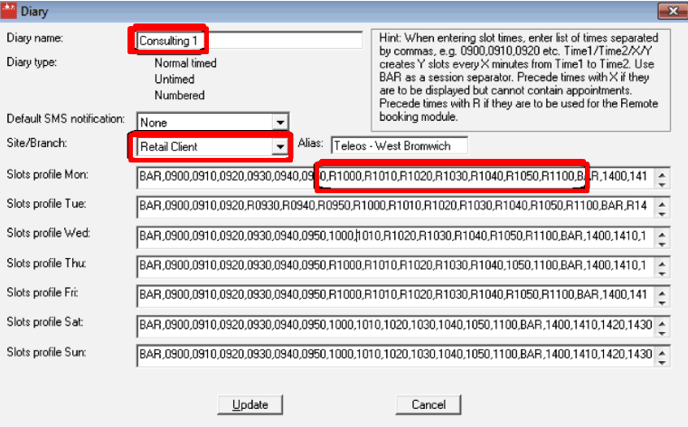 Repeat this procedure so that:
Each relevant 'diary name' is allocated to a 'site/branch' and at least one 'online bookable slot'.
Not all diaries will need assigning to a site/branch, just those that should be available to the Online Booking.
Any questions or queries, or if you need further help, please use the Contact Support form linked at the top of this page, or the chat function in the corner of your screen to contact our support teams.