This article will guide you through the process of necessary actions to be taken when the appointment booking fails at the confirmation step (AVIMark-VetData).
There is a probability that the online booking service may fail at the confirmation step. Most of the time this is due to a synchronisation issue between your AVImark service and Vetstoria. Please refer the following procedure explained in this document in order to re-enable this synchronisation.
Connecting with the Covetrus Connect\Marketplace
1. Start Covetrus Connect.
2. Make sure the program is running by checking for the icon in the system tray in the bottom right corner of the screen next to the date and time.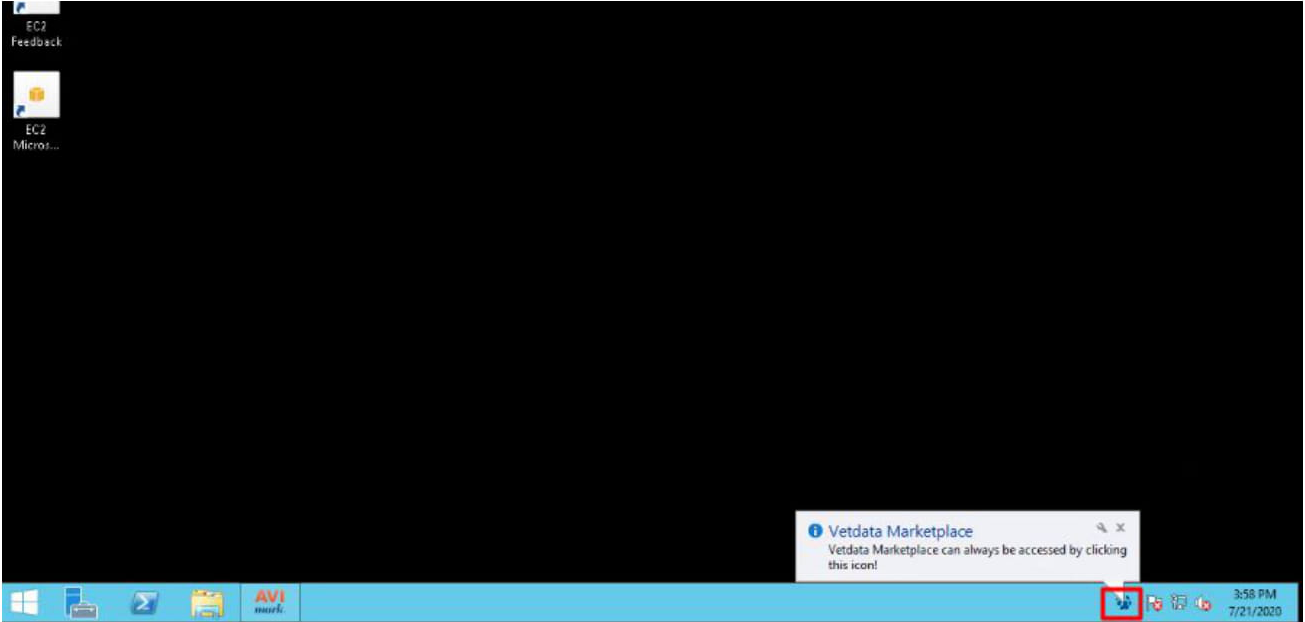 3. If Covetrus Connect icon is not visible, you can run it simply by double-clicking the icon on the desktop (there should be a shortcut).

Restarting the VDSDirectorService
1. Open the "Services" application by clicking the "Start" menu on the left bottom corner of the screen and simply type "Services" on the search text box.

2. "Services" window will open and locate the service called "VDSDirectorService".
3. Right-click on the "VDSDirectorService" and click "Restart".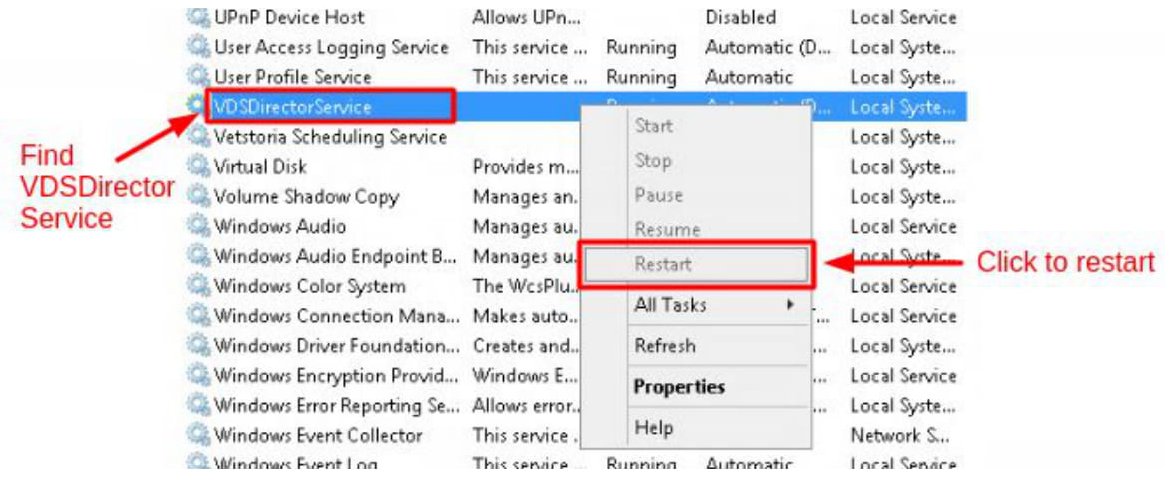 Any questions or queries, or if you need further help, please use the Contact Support form linked at the top of this page, or the chat function in the corner of your screen to contact our support teams.